From bubbling cauldrons of noodle soup to kaleidoscopic desserts, Asian street food is full of variety and flavor. This vast region spans equatorial tropics, volcanic islands, and frenetic megacities, but its foods share common roots.
Asian street meat is a popular dish that can be found throughout Asia. It is usually made from pork or beef and cooked on a skewer.
Moo Ping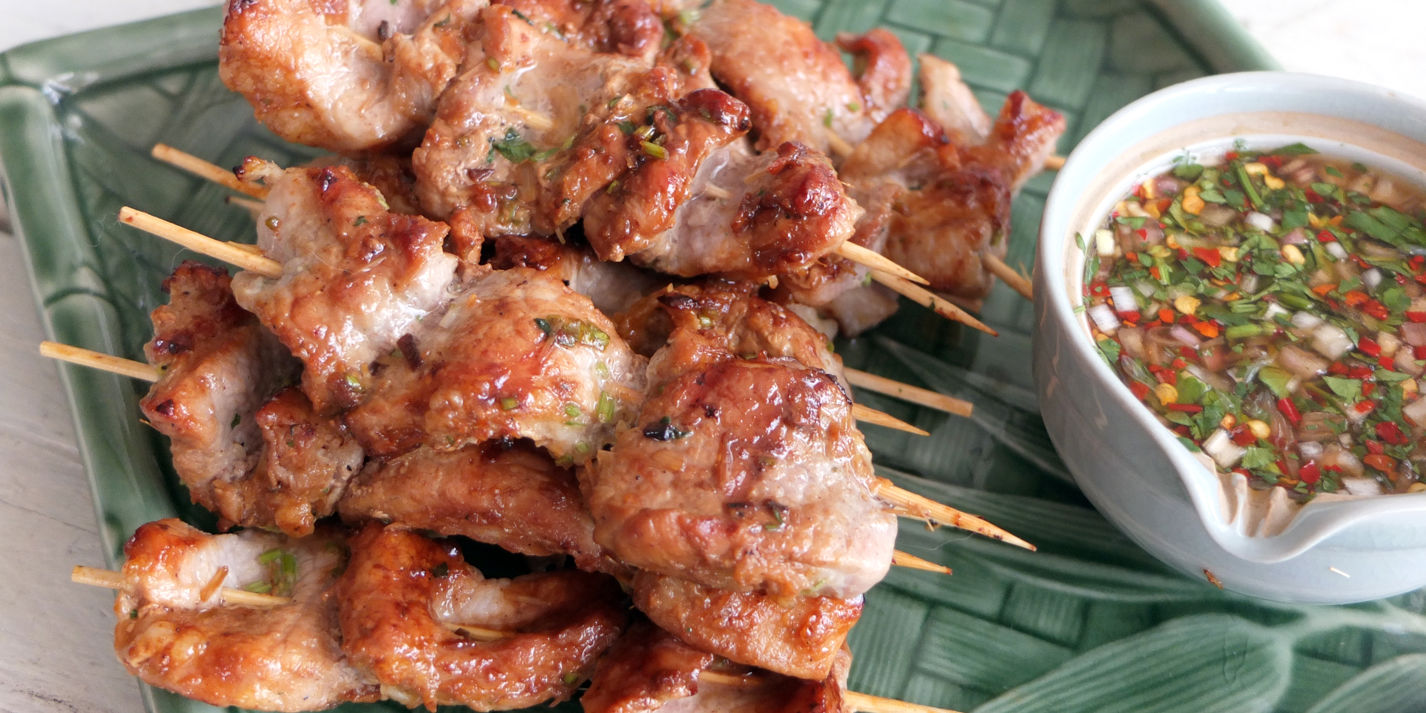 Moo Ping is a popular street food in Thailand; these succulent skewers of marinated grilled pork are often eaten for breakfast or as a mid-day snack. The flavors are intense, and the meat is juicy and tender, especially when cooked over a barbecue or grill. If you want a quick and easy Asian recipe to add to your collection, this is one to try.
Pork is the main protein in this dish, but you can substitute it with chicken or beef. Use a more fatty cut of meat, such as pork neck or pork shoulder, to give you more flavor and juiciness. It is also worth soaking bamboo skewers ahead of time to prevent them from burning on the BBQ.
This delicious Thai pork dish is easy to make at home and will impress your friends and family. It uses a few key ingredients to create an amazing and flavourful marinade. Coriander roots, black peppers, and garlic are all used in the recipe to increase aroma and reduce meat odors. Palm sugar is added to sweeten the marinade, and fish sauce adds saltiness. Finally, baking soda is added to the mix to help tenderize the pork.
After mixing the ingredients, the pork is marinated for 30 minutes and up to 5 hours in the fridge. Then, the pork is threaded onto soaked bamboo skewers and grilled over a barbecue or gas burner until the meat caramelizes and turns slightly charred on both sides. The heart is then served with sticky rice and a dipping sauce called Nam jim jaew.
Moo, ping is usually sold by street vendors who cook the pork over hardwood charcoal on grills set up along busy sidewalks in Thailand. The best way to serve it is with a bowl of sticky rice, which can be picked up by the hand and rolled between your fingers as you enjoy bites of the luscious grilled pork. Moo, ping is also traditionally served with a tangy nam jim jaew dipping sauce, bringing spiciness and a touch of acidity to the sweet, salty, tender meat.
Pad Thai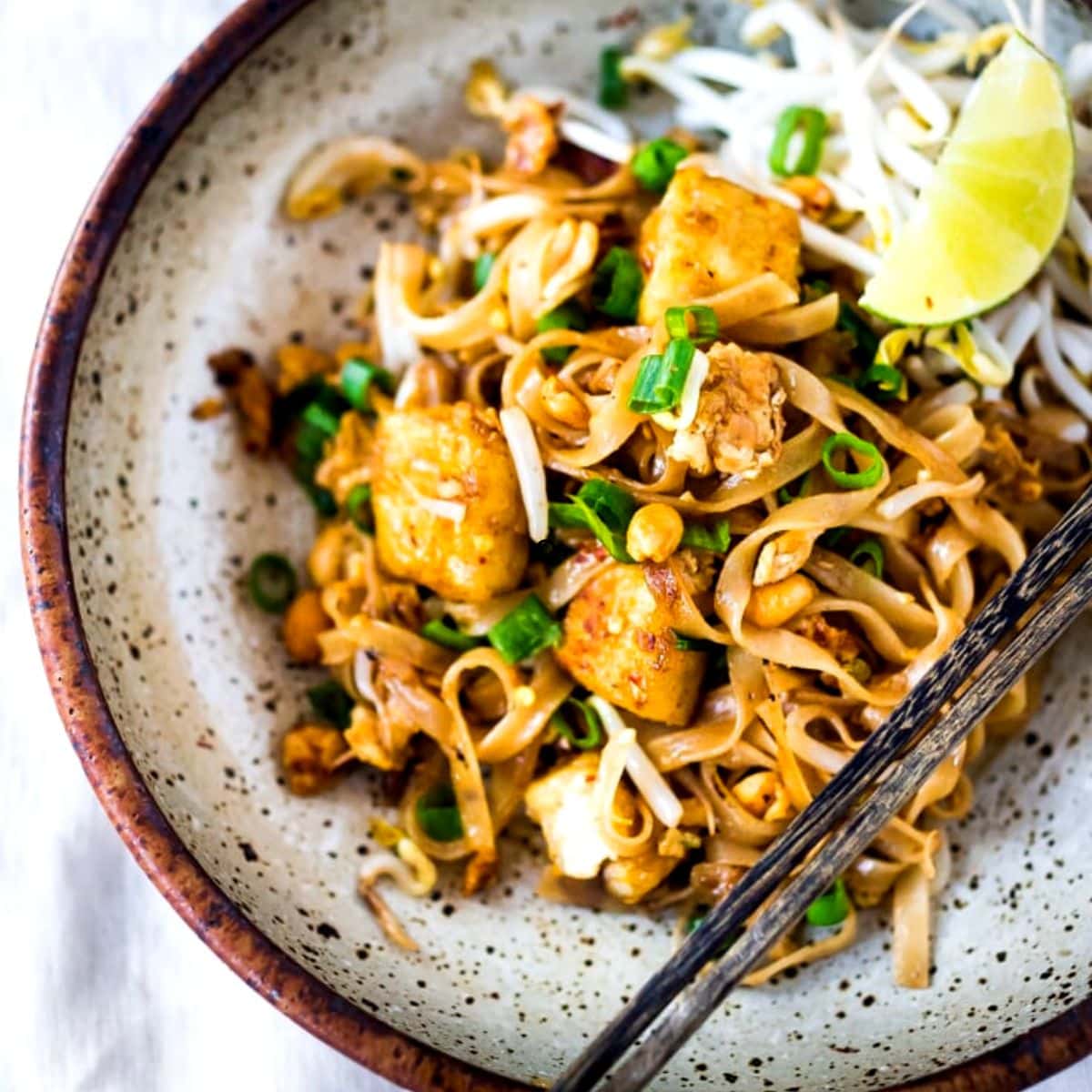 If you've ever had pad thai from a restaurant, chances are it did not taste like the original. Authentic Thai pad thai should not have any tomato product, such as ketchup, nor be syrupy sweet. It should also be sour, salty, and have a light, fresh flavor. Adding a few other ingredients, such as sambal or chili garlic sauce, can make it more spicy and add another layer of flavor.
It's made with rice noodles, which have a light texture and allow other flavors to shine. It's usually stir-fried with protein, such as shrimp, chicken, pork, tofu, bean sprouts, and scrambled eggs. Its key ingredients include tamarind, fish sauce, lime juice, and palm sugar, which create a unique combination of Thai cuisine's sweet, salty, sour, and spicy elements.
Pad Thai is a popular street food and can be found in restaurants around the world. This dish is easy to make at home, but it may take a little time to prepare all the ingredients and cook everything at once. To make the process quicker, it helps to have all your vegetables prepped and ready to go and have the protein (such as shrimp or chicken) already cooked.
Authentic Pad Thai is sour, salty, and sweet, but not overly sweet. Tamarind, a fruit-like paste that can be purchased at most Asian grocery stores, is essential for achieving the right sourness and sweetness. If you can't find tamarind, lime juice is an acceptable substitute.
To make it vegetarian, omit the meat and use tofu as protein. You can add extra veggies, such as shredded carrots, peas, or broccoli, and a few different "bits" of flavor, such as crispy shallots or crushed red pepper flakes. It can be served with a squeeze of lime, a sprinkle of cilantro, and some chopped peanuts. Enjoy!
Gua Bao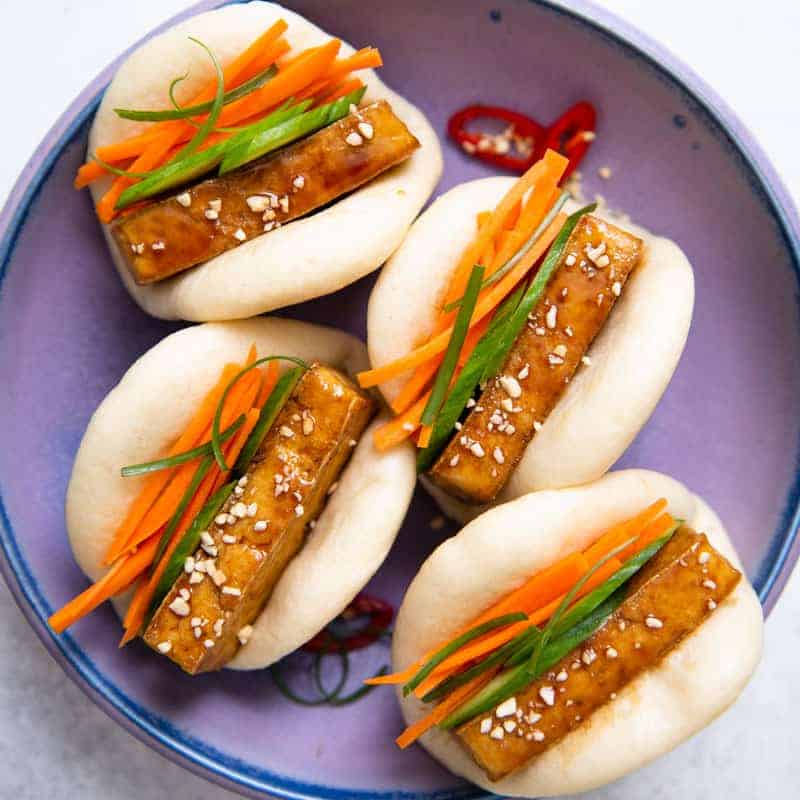 If you've been to the street food scene, you'll probably come across Gua Bao, a popular Taiwanese snack. , It is a deliciously savory and sweet treat, a fluffy steamed bun with tender pork belly topped with fermented vegetables and crushed peanuts. Gua bao isn't new, but it has certainly rediscovered popularity recently. This might be due to it being featured in several celebrity chef cookbooks, getting on the menu of one of the most prestigious restaurants (Momofuku), and being given its very own restaurant chain named Baohaus.
It is also common in most Asian eateries, particularly those specializing in books. If you're unfamiliar with bao, they are steamed buns that can be filled with all sorts of things. They can be savory or sweet and are usually served with condiments. They are a favorite with people who love to make steamed buns at home because they are easy to make.
The most popular filling for bao is pork belly. It is a soft, juicy meat with a nice fat content that tastes delicious when wrapped in a smooth, fluffy steamed bun. It can be topped with tasty fillings like pickled mustard greens, sour and spicy sweet roasted peanut powder, or chopped cilantro. The taste is irresistible and fits perfectly in your palm, making it a great snack to take on the go.
To make gua bao, you must prepare and stuff the dough before steaming. The dough should be made using a simple recipe that can easily be found online or in any Chinese bakery. Once the dough is ready, it should be shaped into circles and then put on a sheet of baking paper that has been cut to size. Then, the baos are steamed for about 15 minutes until they are cooked and have a puffy texture.
If you're looking for a place to try gua bao, check out Lan Chia Gua Bao, a popular Taiwanese restaurant specializing in this yummy dish. It's delicious, affordable, and conveniently located near the university.
Soondae
This Korean dish, a stuffed sausage of pork blood and other ingredients, is a popular street food in South Korea. It resembles black pudding in England and can be eaten as a snack or with rice, vegetables, and stews. Depending on the region, the sundae has different variations of intestines replacing the traditional pig intestines.
Soondae is a dish rich in protein, iron, and dietary fiber. It is also low in fat and calories. This makes it a great choice for anyone looking to lose or maintain their current weight. It is also an excellent glycemic index source, which means it can help regulate blood sugar levels.
The main ingredient in Soondae is pork blood, but other elements, such as cellophane noodles and glutinous rice, can be added. This gives the sausage a chewy, mochi-like texture. The filling varies according to region, with some including barley, fermented soybean paste, kimchi, or perilla leaves.
Traditionally, sundae was a luxury food only available on special occasions or festivities. However, it became a common street food after the Korean War due to meat shortages and poverty. It can be found at bunsikjip (snack bars), pojangmacha, and traditional markets.
One serving of Soondae contains about 27 grams of carbohydrates and 8 grams of fat. This makes it a healthy snack that can be enjoyed as a balanced diet. However, it is important to remember that if too much sundae is eaten, it can lead to weight gain.
One of the best ways to enjoy sundae is with ssamjang and perilla leaves. It is also possible to cook it in a pan and stir it into soup or stews. This will give the sundae a crunchy outer layer and a moist inside. It can also be served cold, but it is not as tasty as when it is warm. It can be stored in the fridge for up to a week. When refrigerated, the sundae will lose its soft texture, but it can be restored by adding it to a hot bowl of soup or stew.