The inconspicuous putting of a meals keep, the fainted shop-front sign, The Uncle Sam, the vintage faculty lettering menu forums, the low to nearly no indoor lighting, the gap being full of a silent jukebox, no longer to mention discarded-searching arcade games — altogether, these items add up to the idiosyncratic nature of The Pizza Box all of us realize. Growing up, this turned into absolutely everyone's after-school eatery, to which we hopped on over after a go to Golfland. This became the place where you could select up a slice and upload your personal favorite topping(s). This location where an own family of four may want to experience an easy and inexpensive pizza dinner. And it nevertheless is.
I sat down with the new proprietor, Jay Sanchez, to discuss the enjoyment of persevering with The Pizza Box, a Milpitas legend. When making the identical old Pizza Box pizzas, proprietor Sanchez announces, "Rule #1. It can not trade." He keeps, "Preservation and recuperation is the remaining awareness. Our goal for the humans of Milpitas is to be happy." Sanchez momentarily steps away to check on matters within the lower back. He is kindly getting ready a menu-tasting of kinds. While sipping my water, to clean my palate for our lunch, I discover that the surprising quietude permits for the sound of space blasters to end up clear. Turning around, I am pleasantly amazed to peer the refurbished Neo-Geo arcade recreation that many dependable customers as soon as witnessed sitting so abandoned. Patrons could be glad to see the retro-nostalgic vibe isn't misplaced.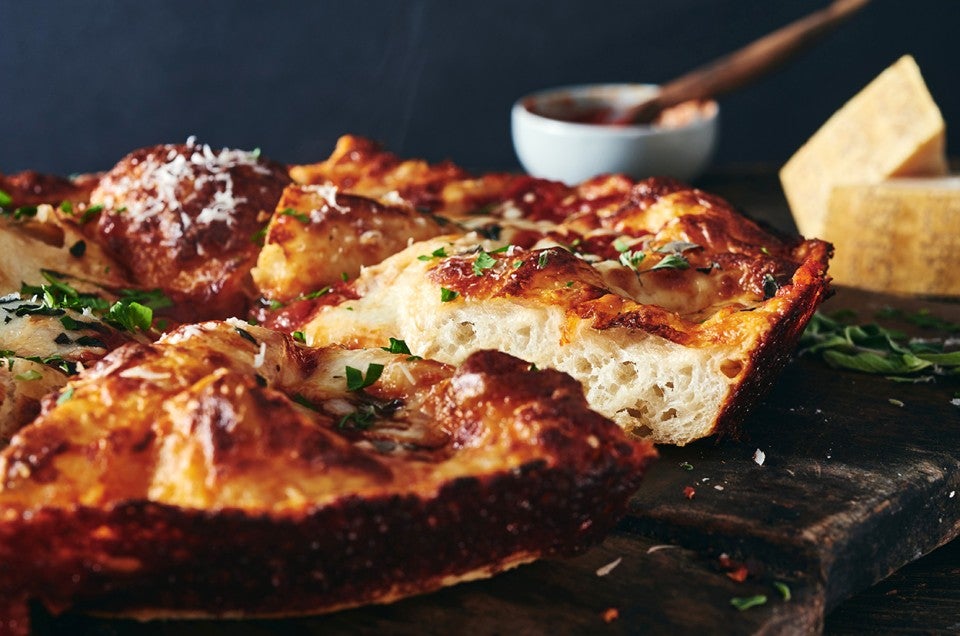 In keeping with the Neo-Geo, which sits at a top on the way to fare nicely with young/little Pizza Box customers, a low-seated vintage Asteroid arcade recreation has been introduced as another laugh manner to preserve you occupied for the duration of the short look ahead to your pizza order. Just then, I get an attractive whiff of something hot out of the oven. It's no longer the pizza. Not yet. Sanchez brings out freshly baked garlic knots to precede our pizza-tasting. After a minute of cooling, I take my first bite and,without delay, notice the gentle, pillowy texture. An unmarried serving instantly has me pining for greater. Slightly buttery, properly seasoned, and with an appropriate amount of cheese for an appetizer — with the garlic essence ever-present — this flavorful starter is a delicious addition to the menu.
Shortly after, Pizza Box's new private-sized pizzas pop out of the oven. Pizza slicer in hand, Sanchez pauses for a second and does a quick, visible study of the beautifully sweltering pies. It is clear he is focused, and eager on the mission of retaining the simple factors of the pizza so dear to our hearts. As Sanchez starts offevolved to slice, the adorable crispness of the crust can be heard from my seat at the desk, bringing consolation to my ears and assuring my belly of that identical tremendous flavor and nice.
At this factor, my mouth is watering, ready, and inclined to have fun with the return of this fatherland pizza. Perhaps my own revel in is a representation of the anticipation many Milpitas families have, in seeing the reopening of their favorite neighborhood pizza shop. Pizza Box Manager Marina Rodriguez says, "We are nevertheless a family commercial enterprise. We are keeping that consolation of a circle of relatives surroundings." Sanchez chimes in, "Yes, we're the millennial mom and pa."
Rodriguez, whom I discovered very great, is without a doubt a superb parent to serve the unswerving Pizza Box brigade. She leads a brand new team, which is ready to serve the households of Milpitas with the utmost hospitality. However, this tiny, dynamic pizza keep will offer the traditional menu and a la carte pizza slice gadgets. The save may also introduce 10 new specialty pizzas that families can order without problems and pace. There's "The Almighty," loaded with pepperoni, salami, sausage, bacon, bell peppers, onions, olives, and mushrooms on the intense give-up of the menu. The other give-up of the spectrum showcases "The Margherita," a classic Italian imparting of mozzarella, tomato, and fresh basil.