The sports nutrition ingredients market will experience significant commercial expansion shortly due to the rising concerns for health and fitness. In recent years, sports nutrition products evolved popular as niche products, mostly restricted to a subculture of bodybuilders and elite athletes but now cater to a growing number of health-conscious customers.
The constant search for healthier options has also led to many developments in the nutrition-based food and drink industry. This is mainly because adding essential vitamins and minerals in foods, and beverages has recently proven to be a workable method to cure various illnesses, including osteoporosis and anemia. The swiftly aging population, their rising dependency on a wide range of products with additional calcium and magnesium, and the surging focus to improve women's health with iron supplements have also expanded the use of nutraceuticals.
Lately, the reformulation of nutritional food products is quickly advancing owing to government-led initiatives, increased consumer awareness, and the presence of transparent product labels and nutritional information. As a result, numerous food manufacturers continuously improve their products through partnerships and innovative technologies. For instance, Nestle Health Science acquired Persona Nutrition in the last two years for enhanced business share. Walgreens partnered with Nature Made to offer customized subscriptions for the nourish brand products.
Enlisted below are the top 3 applications likely to boost the sports nutrition ingredients market.
1. Rising health awareness to push the industry growth from dietary supplements
Dietary supplements, which are highly favored for filling nutritional gaps, help to maintain the right ratio of nutrients from meals and supplements. Stress, excessive consumption of processed junk food, and changing eating patterns contribute to impaired digestion, further leading to an increased intake of nutritional supplements. In addition to these trends, the rising health and well-being awareness is also paving the way for higher acceptance of sports nutrition ingredients.
Consequently, marketers are emphasizing aesthetics and coming up with niche products as dietary supplements have evolved into lifestyle goods. The increasing development in the supplement sector and the consistent demand for calcium and vitamin C supplements will also assist in the expansion of the market.
2. Convenience factor to push the demand for energy & nutrition bars
The influx of hectic lifestyles is expected to fuel the sports nutrition ingredients market through energy and nutrition bars. These products come in a wide range of flavors and textures and are portable, simple to carry while exercising, and can be eaten on the move. They are frequently consumed by athletes to cater to enough carbohydrate energy.
Given their growing prominence, companies like Veloforte are offering energy bars with natural foods like nuts and fruit, which are essential sources of fiber. Granola bars are also largely preferred by adults and youngsters as breakfast options.
The higher prevalence of overeating and lack of exercise has steered the rise in obesity rates, specifically in developed and western nations. The increased demand for weight reduction bars has also led manufacturers to introduce products with low-calorie claims.
3. Growing consumer preference for energy and sports drinks to augment the industry trends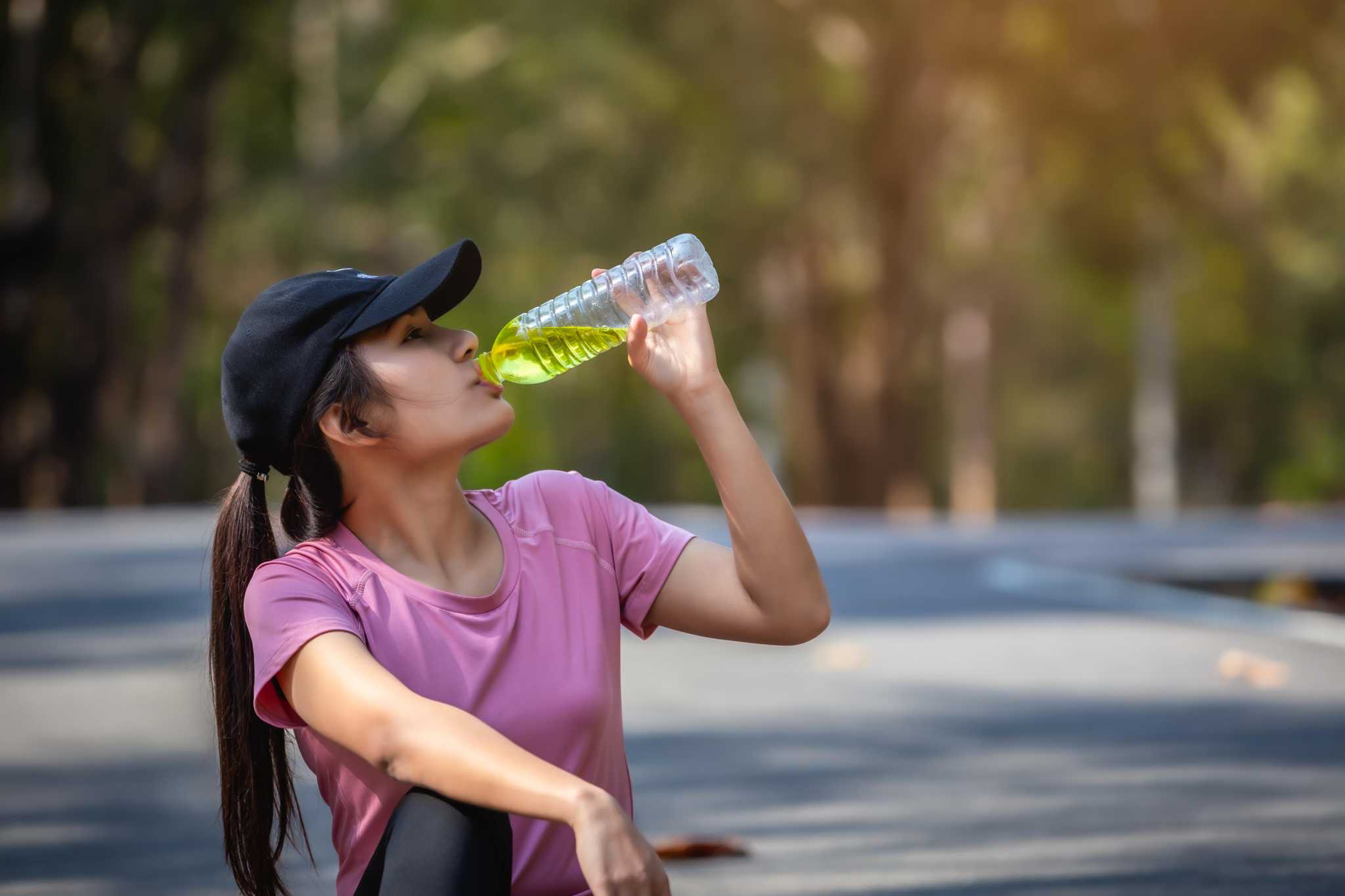 Though athletes have been consuming functional sports beverages for years, the growing number of non-athletes is calling for higher demand for sports and energy drinks as a low-calorie energy source. Due to their ease of access and convenience, energy drinks garner enormous popularity, further making way for a rise in the number of well-known brands.
The rising consumer preference for low-calorie, low-sugar, or sugar-free meals and beverages favors the market expansion. The emergence of new ingredient technologies facilitating the launch of several beverage options will assist in catering to the nutritional needs of athletes through energy drinks.
In a bid to offer improved sports nutrition products and keep up with the trending consumer demands, companies in the sports nutrition ingredients industry are focusing on introducing innovative, affordable, and convenient solutions and features. Full access to a better understanding of the options available to consumers will accelerate the market's growth in the coming years.