Chef Joe joins IT2 with some wonderful Memorial Day weekend Bar-B-Que recommendations and a few cookout fashion aspects to provoke your own family/friends/neighbors! Even to the high-quality grill jockey! Here are some simple suggestions for taking off that grill for the first time this 12 months – remember the fact that grease can close a long time and flare America happen.
PRO TIP – Do you want a grilled bun on your brat or burger? Chef Joe gives us an excellent tip for purchasing crispy on the lowest and tender on the top! When you put the bun at the grill, also positioned a moist rag near the buns. The rag will lose moisture via steam and preserve the buns fine and gentle, while the lowest that touches the grates will crisp up!
How about a few notable recipes!
Smoked Salmon Macaroni Salad With Kale & Lemon (serves:6)
Ingredients:
·2 Cups macaroni
·½ Cup mayo
·¼ C clean lemon juice
·1 teaspoon cracked black pepper
·2 garlic cloves, minced
·1 T Dijon mustard
·4 ounces of smoked salmon
·four oz Boursin cheese
·2 cups more or less chopped kale
·Salt, to taste
1. Bring a massive pot of water to a boil. Cook the macaroni until it's al dente. Drain and rinse with cold water to forestall the pasta from cooking any similarly.
2. In a bowl, whisk the mayo, lemon juice, pepper, garlic, and mustard together three. Add the macaroni, smoked salmon, crumbled Boursin cheese, and kale to the bowl. Add dressing from another bowl to coat lightly, then season with salt.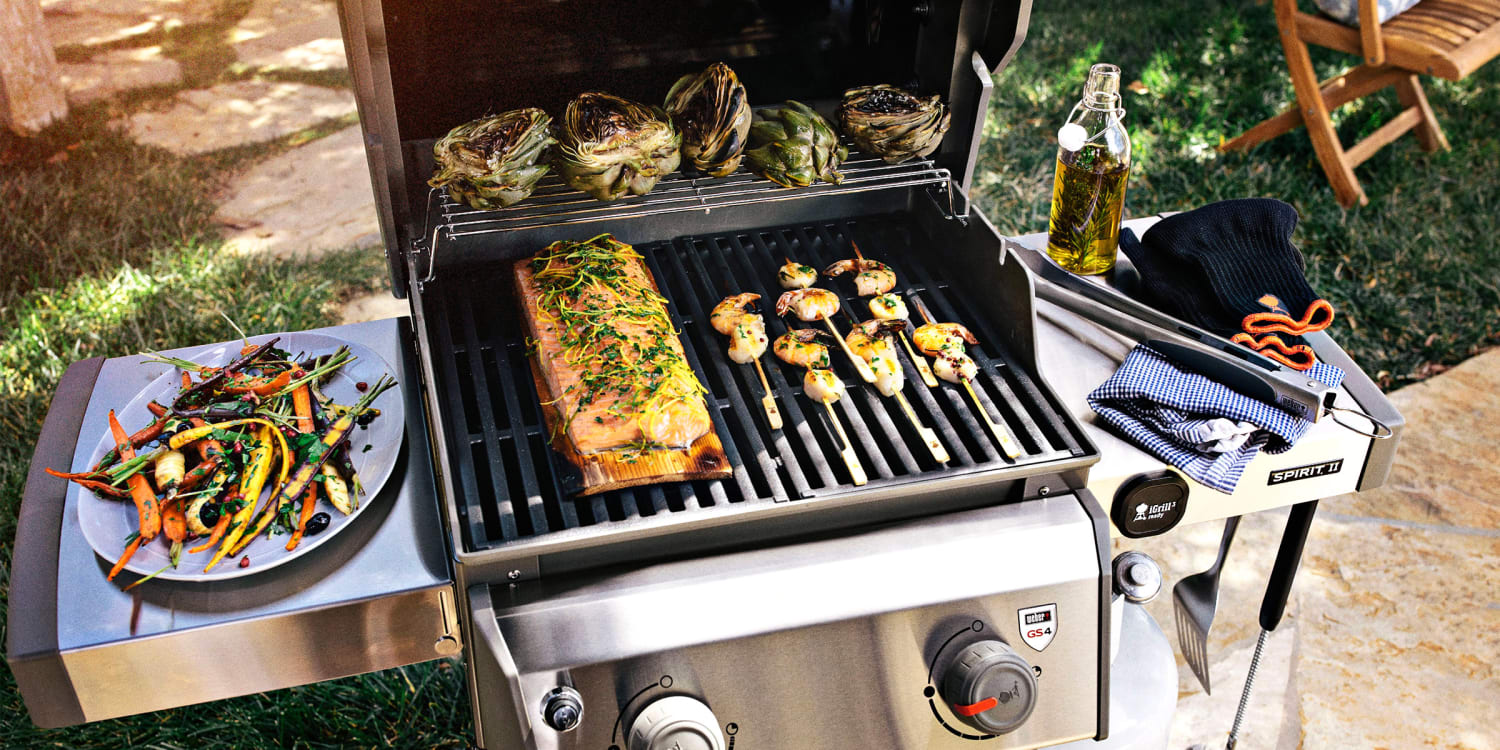 Creamy Cucumber & Grilled Potato Salad (serves: eight)
·20 small crimson potatoes
·Salt, to taste
·2/3 cup mayonnaise
·¼ cup sherry, or purple wine vinegar
·1 T sugar
·1T Dijon mustard
·2 teaspoon celery seed
·1 teaspoon fennel seed
·2 garlic cloves, minced
·½ cup canola oil
·2 teaspoons finely minced sparkling rosemary
·½ cup minced fresh parsley
·Cracked black pepper, to taste
·2 cucumbers thinly sliced
·½ cup julienned purple onion
1.In a large pot, add potatoes and cowl with bloodless water, add salt, and produce to a boil. Simmer till the potatoes are simply tender, 15 minutes. Drain and cool potatoes. Cut them in 1/2, lengthwise.
2.In a big bowl, whisk mayo, vinegar, sugar, mustard, celery seed, fennel seed, garlic together. Gradually whisk in oil. Stir in rosemary and parsley, season with salt and pepper.
3.Light up the grill to medium-high heat. Toss the potatoes in oil to coat completely, and season with salt and pepper. Grill the potatoes reduce the side on the grates. Turn them over once and get to the again side. Transfer to plate to chill.
4.Toss the potatoes with the dressing, fold in the cucumber and red onion. Serve.