Corporate events are vital in building team spirit, fostering networking opportunities, and showcasing your company's brand identity. Whether it's a large-scale conference, an engaging team-building activity, or the hectic end-of-year Christmas do, the selection of a perfect venue can significantly impact the success of your event. When choosing a platform, important factors include location, accessibility, atmosphere, menu, and the venue's reputation and ability to cater to specific event requirements. ConsiConsideringspects, your corporate event will surely interact with attendees and achieve the desired outcome for your company.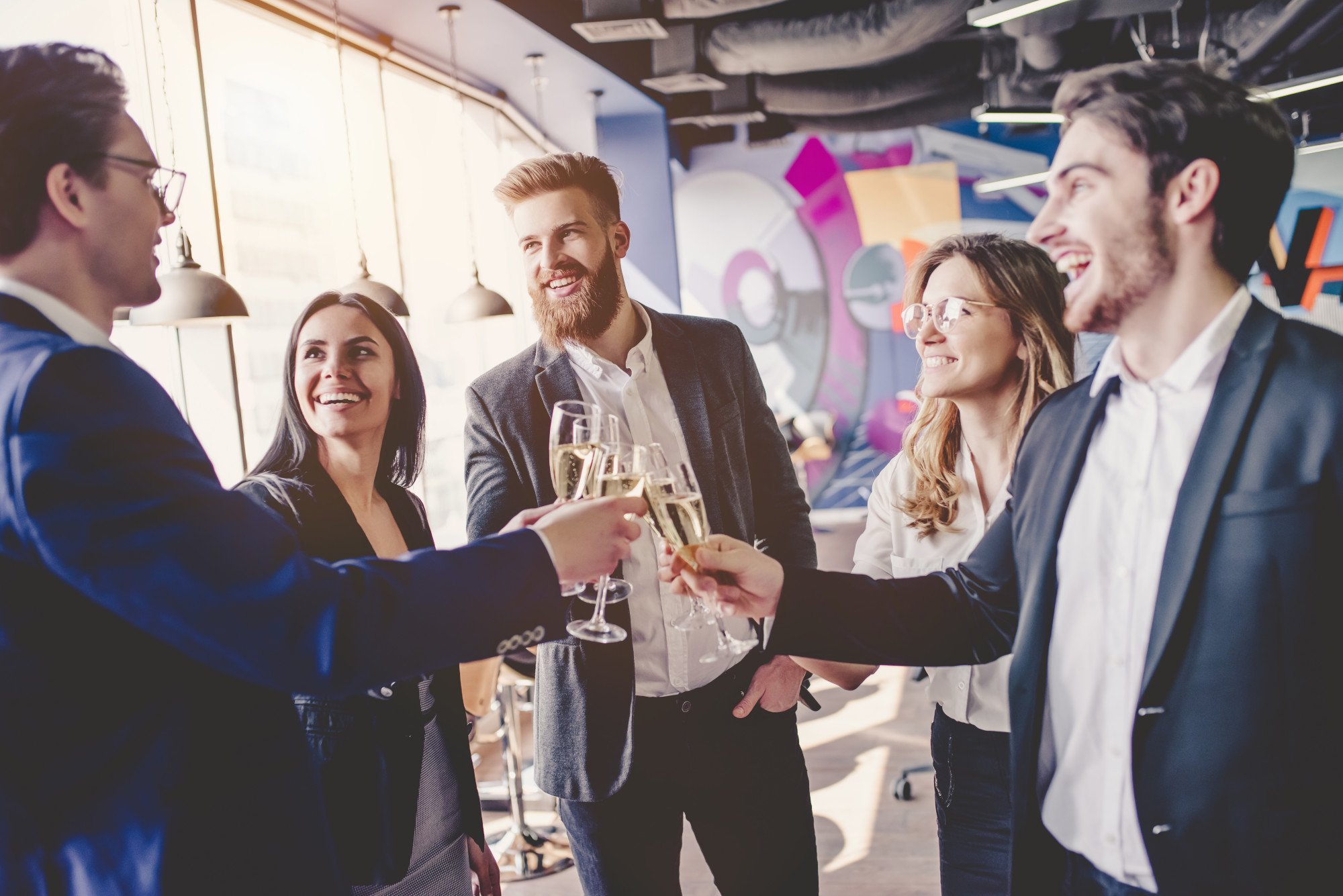 Location
When selecting a venue, choose one that is easily accessible, conveniently located, with ample parking and excellent public transport links. This will ensure the utmost convenience for all attendees, allowing them to arrive and depart without hassle. A well-connected location will make it easier for everyone to join the event and provide a seamless experience for all. If it fits within the budget, the company can always organize a bus or van to pick up and drop off from a more central location. Tneededes away the stress or hassle from the attendees.
Ambiance
Create a warm and inviting atmosphere that reflects the hospitable culture of your chosen cuisine or theme, setting the tone for an enjoyable experience. Consider incorporating soft lighting, cozy seating arrangements, and tasteful decor showcasing cultural or composition elements. Pay to the choice of music, whether traditional tunes or a curated playlist that complements the ambiance. Additionally, thoughtful details like fresh flowers, scented candles, or even subtle fragrances can further enhance the overall sensory experience, immersing your guests in your created atmosphere.
Flexibility
When selecting a venue, it is crucial to ensure that it can cater to specific dietary requirements and accommodate seating arrangements tailored to the unique needs of your event. This includes considering the preferences and restrictions of your attendees, such as providing vegetarian or gluten-free options, as well as arranging seating arrangements that promote interaction and comfort. By prioritizing, you can create an inclusive and enjoyable experience for all participants.
Service
Providing professional and attentive service is paramount to creating an inclusive environment where all attendees feel genuinely cared for. It plays a crucial role in ensuring a flawless and seamless execution of every aspect of the event, from start to finish. By going the extra mile to anticipate and cater to the needs of each individual, we strive to deliver an exceptional experience that exceeds expectations.
Facilities
Ensuring that the venue is equipped with audio-visual facilities is crucial when planning your event. These facilities are vital to the overall experience, especially if your event involves captivating presentations or inspiring speeches. By verifying the availability of top-notch audio-visual equipment, you can guarantee that your attendees will have an immersive and memorable experience.
Menu
For themed events, curate a menu that aligns with the theme and caters to the dietary needs of your attendees. Transport your team to the sun-soaked coasts of Greece or Italy with gold-could coast restaurants with healthy and delicious options. For a taste tastes, why not opt for an outdoor BBQ or Coolangatta beach shack-style venue with seafood and beer on tap.
Capacity? When selecting an offering, offer ample space to accommodate all your guests. Doing so that there is no overcrowding and everyone can enjoy a pleasant and comfortable experience. Consider factors such as seating arrangements, standing room, and additional space needed for activities or entertainment. Considering these details creates a welcoming and spacious environment for everyone attending your event.
Cost
When choosing a venue for your event, carefully considering your event budget is important. Consider the cost and ensure that it aligns with your financial plan. However, keeping in misremembered price is important; it should not be the sole determining factor. Finding a venue that offers a balance of quality will help ensure that you have a memorable and successful event experience.
Reviews and Reputation
Before finalizing your event, take the time to thoroughly research and read reviews from previous events hosted at the venue. With the internet at our fingers,  no This will provide valuable insights into the quality of service and food offered, helping you ensure a truly top-notch experience for your guests. By considering the experiences of others, you can make an informed decision and select a venue that will meet and exceed your expectations. Don't be afraid to ask questions about specific requirements and request tours of the space before making your final decision. With a little extra effort, you can make sure the event will be one to be remembered.
It is important to prioritize and have withsary public liability insurance in place. Only provides reassurance and helps mitigate potential risks associated with the event. By ensuring the venue has appropriate insurance coverage, you can have peace of mind knowing that any unforeseen incidents or accidents will be properly addressed and managed.
Remember
PlannSeveralrs must be considered to ensure that corporate event planning is a successful and memorable experience. The location should be convenient and well-connected; the ambiance should reflect the chosen theme and provide a warm, inviting atmosphere. The venue should offer flexibility to cater to dietary needs and seating arrangements, delivering top-notch service and facilities. The menu should align with the theme. The venue's capacity should comfortably accommodate attendees while keeping within budget. Reviews and the platform's reputation should be considered, and the platform must have necessary public liability insurance. Considering aspects, youe have the perfect event experience for your guests.