How does a recipe e-book, or any exploration of culinary geography, grow to be immediately traditional? Janet Fletcher's Wine Country Table: With Recipes that Celebrate California's Sustainable Harvest (in collaboration with Wine Institute, Rizzoli, 2019) manages to do simply that using taking pictures of the essence of California meals and wine with this immersive, unique visible odyssey (photos via Robert Holmes and Sara Remington) that deftly balances memories past and present with food and wine pairing to invoke the experience of the region that California's wind-generating regions provide us.
The book is prepared via large geographical regions from north to south (North Coast, Sierra Foothills, Inland Valleys, Central Coast, Southern California) and covers 23 wineries and farms, all instructed. Each segment is a deep dive into the wines, the ingredients harvested there, and recipes you can make at home. Sustainability is a narrative throughline: Fletcher appears on the challenges each producer confronts within the face of whether trade and economic struggle with a holistic approach to the central questions of resource conservation, growing enterprise responsibly, and contributing to the network.
There's an overt concord among wines and foods from the same terroir that display up inside the recipes, ensuing in intuitive menu-planning. The records on wine AVAs and farming practices sprinkled all through the ebook accumulate right into a veritable education inside the bounty of California. This is an ebook you may pick out up for dinner-party ideas or sit and read via, as you might, a travel manual.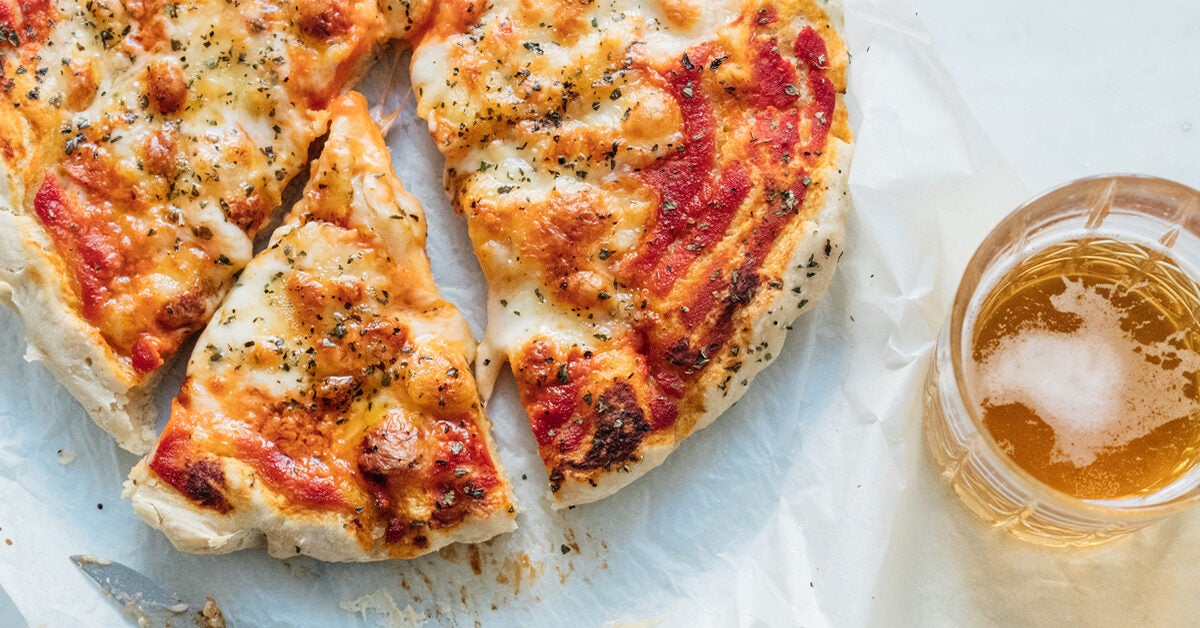 Polenta with Slow-Roasted Tomatoes and Teleme Cheese
Serves 4 to 6
Patience can pay off with this recipe. It takes to a few hours for meaty plum tomatoes to lightly caramelize in a slow oven and an amazing hour for polenta to turn out to be perfectly creamy on a pinnacle of the stove. Pour the polenta onto a board and top with the juicy tomatoes and tender, melting slabs of Teleme cheese and your patience could be rewarded.
Wine idea: California Zinfandel or Sangiovese
1 half kilos (750 g) plum tomatoes, halved lengthwise
1/4 cup (60 ml) more virgin olive oil
3 cloves garlic, minced
1 teaspoon dried oregano, finely crumbled
Kosher or sea salt
4 tablespoons (60 g) unsalted butter
1 yellow onion, minced
2 half of quarts (2.5 l) boiling water
1 bay leaf
2 cups (345 g) polenta
6 to 7 ounces (185 to 220 g) Teleme or crescenza, thinly sliced
Crushed purple pepper flakes or coarsely cracked black pepper
Preheat the oven to 300°F. Put the halved tomatoes, reduce facet up, in a single layer in the baking dish simply big enough to maintain them. Drizzle with olive oil. Scatter the garlic and oregano flippantly over the tomatoes. Season generously with salt. Bake the tomatoes, sometimes basting with the dish juices, until they begin to caramelize around the rims and are absolutely soft but nonetheless hold their shape, 2 1/2 to 3 hours.
Melt the butter in a pot over medium warmness. Add the onion and cook dinner, stirring regularly, till softened and beginning to coloration, approximately 5 minutes. Add the boiling water and bay leaf. Gradually add the polenta, whisking constantly. Reduce the heat to preserve a mild simmer and keep whisking. When the polenta will become too thick to whisk, switch to a wood spoon.
Cook till the polenta is thick and creamy, approximately 1 hour. Stir regularly to hold the polenta from sizzling on the lowest of the pot. Remove the bay leaf and season the polenta with salt and pepper. Pour the polenta onto a big wooden board or rimmed serving platter and unfold it to an even thickness. Top with the Teleme slices, then arrange the tomato halves, cut aspect up, on a pinnacle, pressing them gently into the polenta. Spoon any juices from the baking dish over the polenta, sprinkle with pepper, and serve straight away.
Fava Bean Toasts with Ricotta and Mint
Serves 6 as an appetizer
This recipe became stimulated by using the bruschetta at Bruschetteria, a kelly-green meals truck in St. Helena, California. When fava beans are unavailable, you may substitute 1∕2 cups (70 g) fresh or frozen shelled green peas.
Wine suggestion: California Sauvignon Blanc or glowing wine
1 pound (500 g) fava beans inside the pod
1⁄2 cup (one hundred twenty-five g) entire-milk ricotta
1 tablespoon freshly grated pecorino romano or Parmigiano Reggiano
2 tablespoons plus 1 teaspoon greater virgin olive oil, plus greater for drizzling
2 teaspoons finely minced green onion or sparkling chives
1⁄2 teaspoon finely grated lemon zest, or greater to flavor
1 small clove garlic, grated with a rasp grater or very finely minced
Kosher or sea salt and freshly ground black pepper
12 slices of day-vintage country-style bread, each about
four by way of 2 inches (10 by using 5 cm) and 1⁄2 inch (12 mm) thick
Fresh mint leaves, torn into portions for garnish
Remove the fava beans from their fuzzy pods. Bring a small pot of water to a boil over high warmness. Have geared up a bowl of ice water. Plunge the fava beans into the boiling water, return to a boil, and prepare dinner until they are gentle, about 1 minute if small and a pair of mins if massive. (Test a few to be sure.) Drain in a sieve and right away switch to the ice water. When cool, drain once more, peel each bean via pinching the pores and skin open on one quit, then slipping the bean lose.
Put the fava beans in a small food processor and pulse till coarsely chopped; do no longer puree. (Alternatively, you could chop them with a knife.) Transfer to a bowl and fold in the ricotta, pecorino, 1 teaspoon of olive oil, green onion, and lemon zest. Add the garlic a little at a time, tasting as you pass; you can no longer need it all. Season to taste with salt and numerous grinds of pepper. Taste and add more lemon zest if preferred. The aggregate ought to have a lively lemon taste. Toast or grill the bread on both sides; the center should remain gentle. Using the remaining 2 tablespoons of olive oil, brush both aspects of each toast with oil. Transfer the toasts to a work floor. Top with the ricotta unfolds, dividing it frivolously. Drizzle with additional olive oil and garnish with mint. Serve right away.